"The more that you read, the more things you will know. The more that you learn, the more places you will go." – Dr Seuss
At Boundary Primary School we aim to develop reading skills with our pupils in order to improve their life chances, provide them with life skills and to promote reading for pleasure and enjoyment. We believe that reading can open doors for our pupils and can help them to gain experiences, improve language and vocabulary skills and stimulate their imaginations.  We aim to create confident readers who have good independent learning skills and develop a range of interests through reading. Reading for pleasure contributes to educational success, our journey to success focuses on developing a life-long love of reading and equipping our pupils for the next stage on their journey.
Intent
The aims of teaching reading in our school are to develop pupils who:
show high levels of achievement and exhibit very positive attitudes towards reading;
rapidly acquire a secure knowledge of letters and sounds and make sustained progress in learning to read fluently;
read easily and fluently with good understanding across both fiction and non-fiction;
acquire a wider vocabulary;
participate in the teaching of phonics knowledge, skills and understanding in a systematic and enjoyable way;
develop their reading in all subjects to support their acquisition of knowledge;
develop a love of reading;
read for pleasure both at home and school on a regular basis;
through their reading develop culturally, emotionally, intellectually, socially and spiritually;
develop good comprehension drawing from their linguistic knowledge.
Implementation
Our school follows the Letters and Sounds phonics programme from Nursery into to Year 2.
All children have a baseline assessment in phonics and are then grouped accordingly. Children move to different classrooms and learning areas for phonics and all staff, including TA's, are responsible for a group.
Regular assessments are carried out by staff and the groups are changed accordingly.
When children first become readers they have access to our colour book banded system which starts with pink books (age 5) and goes right the way through to dark red books (age 11).
Children from Year 1 – Year 6 receive a daily Guided Reading session.
Guided Reading sessions are planned around a weekly carousel of activities depending on the age of the children.
The carousel will include independent reading, comprehension tasks with the TA, dictionary work, a session working with the teacher and a post task based on reading done with the teacher.
Some Guided Reading sessions are delivered to the whole class so that comprehension skills can be taught and developed.
Reading opportunities are provided across the curriculum to further expand the children's understanding of other subjects and to broaden their vocabulary.
ALL pupils take reading books home frequently and read regularly at home, bringing their signed reading record into school at least 3 times a week.
Teachers read out loud regularly to their class a book either from the year group author or theme.
We encourage and promote enjoyment in reading throughout the year with key events. These include: World Book Day, library visits, visitors to assemblies, author/poet visits, Book Fairs and clubs.
Impact
Reading in our school is progressive and planned to meet the needs of all children.
Assessments are carried out regularly to ensure children are accessing books of the right level and are being challenged in their reading. At the same time we provide books to ensure that children read for pleasure and learn to love reading.
If children are keeping up with the curriculum, they are deemed to be making expected or more than expected progress.
In addition, we measure the impact of our curriculum through the following methods:
Phonics assessment;
Phonics screening results (2018-2019 85%)
Book band colour – assessed using Benchmarking;
Reading ages given in three times a year and tracked for progress
Summative assessments each term;
End of Key stage SATs results

2018 – 2019 Year 2 78.4% (GDS 21.6%)
2018 – 2019 Year 6 82% (GDS 37%)
The teaching of phonics in our school is systematic and all staff are regularly updated with any changes.
Pupils enjoy reading regularly, for information and for enjoyment/pleasure.
Pupils discuss books with excitement and interest.
Pupils are being adventurous with vocabulary choices.
Phonics
Right from the start, children are taught to tune into sounds which they hear in both the classroom and outdoor environment. They learn how to listen through story, games, rhymes and talk. The Jolly Phonics scheme is used alongside Letters and Sounds. The children are taught to segment and blend words moving onto letter recognition and formation when ready.  As the children develop at different rates they then join differentiated daily phonics groups that are specific to their needs. Some children receive additional phonics sessions during the day if this is required.
The teaching of phonics at Boundary is a curriculum priority. This is because good phonic skills ensure that the children make good progress with reading, writing and spelling.
The daily phonics sessions are very focused and they include a mixture of the following:
Revision of previous sounds (learned with actions).
Introduction of new sound and action.
Using sound button actions to read the sound in words.
Dictated sentence-the children write a sentence dictated by the adult.
Fine motor skill activity-this helps improve letter formation and handwriting.
Memory activity-this helps to improve the children's memory especially when they are learning spellings.
Alphabet chant.
Games linked to new sounds.
Guided Reading
Guided reading is used throughout the school as a key teaching strategy. Teachers and Teaching Assistants will work with each guided reading group throughout the week. Within these sessions, there are lots of opportunities for discussions about the text and key skills are taught such as predicting and summarising.
A variety of reading scheme materials are used for both guided reading and independent sessions (Oxford Reading Tree, Project X, Collins Big Cat etc). As the children progress in their reading, the guided reading sessions are supplemented by a broader range of non-fiction reading materials and with carefully chosen high quality novels/extracts. These more challenging texts help our children to experience a range of genres and writing styles. They provide different sentence structures, vocabulary, layouts and contexts and help our children to experience a wealth of texts and begin to form opinions and preferences in literature.
Individual Reading
Texts are chosen from the school's various reading schemes and are at the instructional level for each child. The school actively promotes the support of parents in this process by hearing their child at least three times a week and recording this in the home-school record.
Shared Reading
In these sessions, teachers demonstrate how to read a wide variety of different texts and show that reading is a pleasurable and informative experience. Shared reading gives access to challenging texts for all pupils and provides a secure environment for learning to read.
Independent Reading tasks
Teachers set reading tasks for pupils that require them to read without teacher support. Some of these tasks might require a written response. These comprehension activities check for understanding of texts and prepare children for future reading tests.
Whole Class Text
Each class will also have a book that they are studying, chosen from the year group texts. The teacher will model reading this aloud to the class while allowing time for questioning and discussions. These carefully selected books ensure that all our children are exposed to a wide range of quality literature and that they develop an awareness of famous authors and different writing styles.
In order to expose the children at Boundary to a wide range of authors and challenging vocabulary, each year group studies a specific author and books set around a particular theme. The books chosen are all age-related and provide children with the opportunity to make links between books by the same author and similarities between the themed books.
Celebrating Reading at Boundary
At Boundary we value reading and aim for all our children to become enthusiastic, lifelong readers. As well as the daily teaching of reading we have many other reading activities that run throughout the year:
Each half term, every class visits the library at @thegrange. Here, children are exposed to a wide variety of texts and are free to choose a book that interests the, These books are kept in school for the children to read during independent reading sessions.
Every year we hold a book fair. This year we had the Book Bus visit in October. All classes were invited to visit the bus and look through the books. It was also open to parents and carers before and after school for them to purchase items.
This year we took part in a sponsored read, organised by Mrs. G at Usborne books. The children were encouraged to read every night for a week and have friends and family sponsor them. Over the course of the week we were able to raise £450 to spend on books. On top of this, Usborne books gave us a further £260. With £710 to spend on books for the school we were able to purchase books for all year groups, with the majority of the money being spent on phonics books for EYFS/Year 1.
Local author Dan Worsley regularly visits Boundary to lead whole school assemblies. He spends time talking to the children about what it is like to be an author and shares his stories with the children. He also carries out writing workshops across Key Stage 2 to help children with their narrative writing.
Every year we celebrate Word Book Day by dressing up as our favourite character. This year the theme was 'Share a Million Stories'. We shared lots of ways we could read to others and share our favourite books.
Mrs. G from Usborne books came to visit on 6th March to help us celebrate World Book Day. She brought her 'Reading Teepee' with her and shared a story with every class. Children were then given the opportunity to buy a book. Lots of children left their session with a brand new book and this allowed the school to generate more money to buy even more books for school. In fact, we managed to raise a further £333 for new books and this time we used the money to buy lots of exciting and fun texts for EYFS and KS1.
How can you help at home?
All our children from Reception through to Year 6 will be provided with a home reading book. This will be chosen from our reading scheme. The children progress through the levels, developing fluency and confidence and then move on to free choice reading books (usually Years 5 & 6.) We would expect most children to be changing their book at least once a week but reading books can of course be changed more regularly for our avid readers.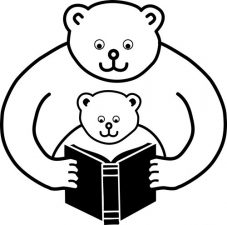 Top Tips
Try to read each day
Choose a quiet time and a quiet place
Please communicate with school and record any comments or concerns in your child's reading log.
Try to make it fun by playing games or setting mini challenges
Talk lots about the book and check that your child understands the meaning of any new words.
Re-read familiar books for fluency, confidence and pleasure
What to do if your child is struggling with their reading: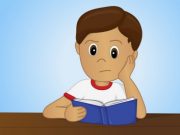 Sound out the word using phonics knowledge (parent workshops are provided to help with this in Foundation stage and Key Stage 1)
Help reinforce tricky words which cannot be sounded out and just need to be read on sight Eg what, said, me
Read around the word or read on to the end of the sentence and then return to the word. Can you make sense of it now?
Look for picture clues to help you make a sensible guess.
Please arrange to meet with your child's teacher to discuss your concerns.
We have been very busy continuing learning our phonics at home.  Each day there is a phonics lesson to watch followed by reading and writing activities  to complete at home. Here is some of our work!